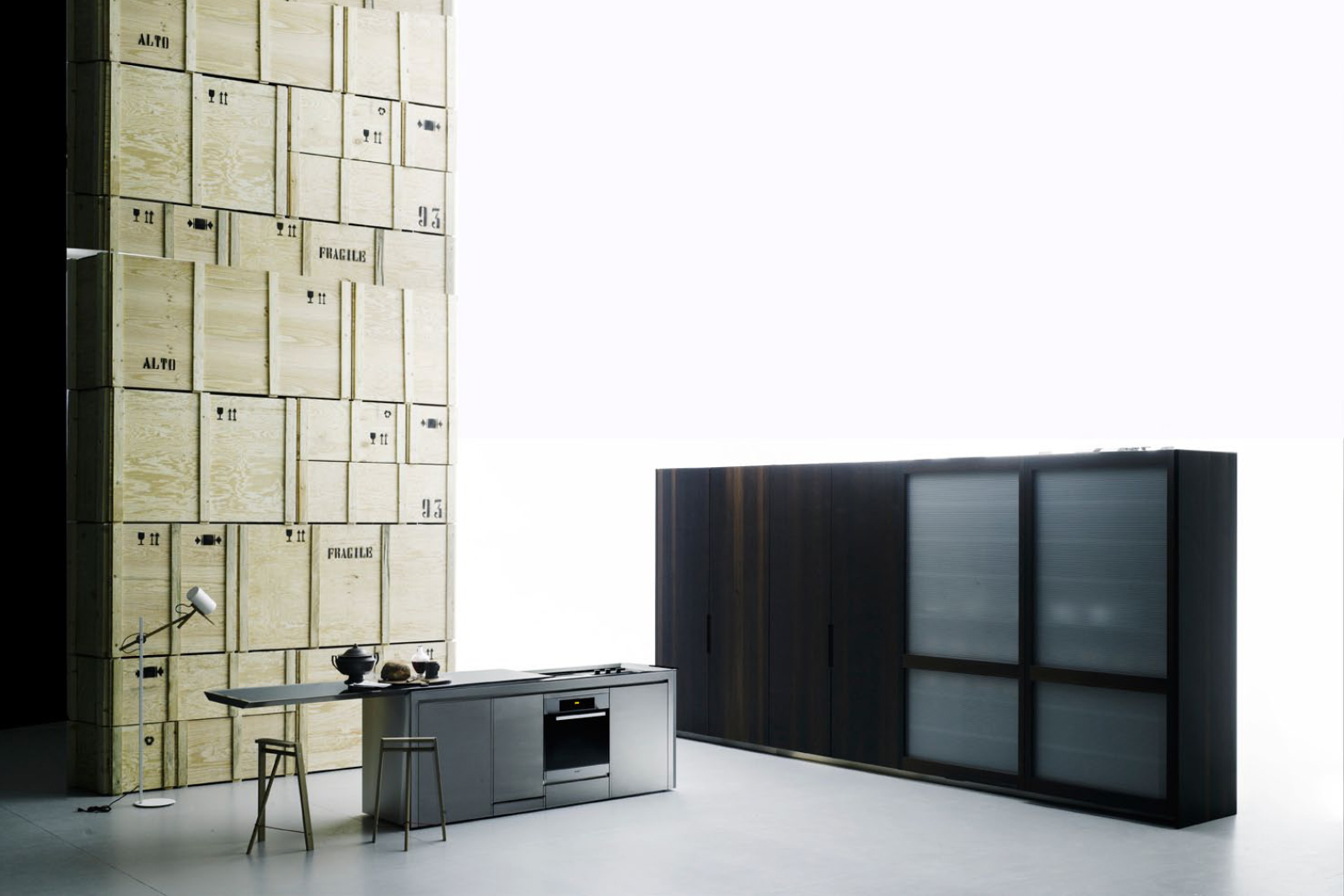 K2
Design
Ausführung
Corian® - Stainless steel - Eco wood
Technology in its purest form: Norbert Wangen's kitchen cube design revolutionises the concept of the compact kitchen.
A single stand-alone mono-block that contains all the necessary elements for both cooking and entertaining; it is a graceful and neat piece of contemporary furniture that unfolds to reveal a high spec state-of-the-art cooking system ideal for limited spaces.
Coming in three different sizes, the K2, K3 and K4 kitchens bring dining, from creation to completion, back into one social space; an elegant and logical response to the demand for open plan environments serving as living spaces.
The stainless steel top can be silently slid to one side, creating a stylish linear table that can be a bar, serving or dining space, and revealing a fully equipped kitchen worktop.
The cube contains individually welded sinks with hand-made solid stainless steel fittings and hobs.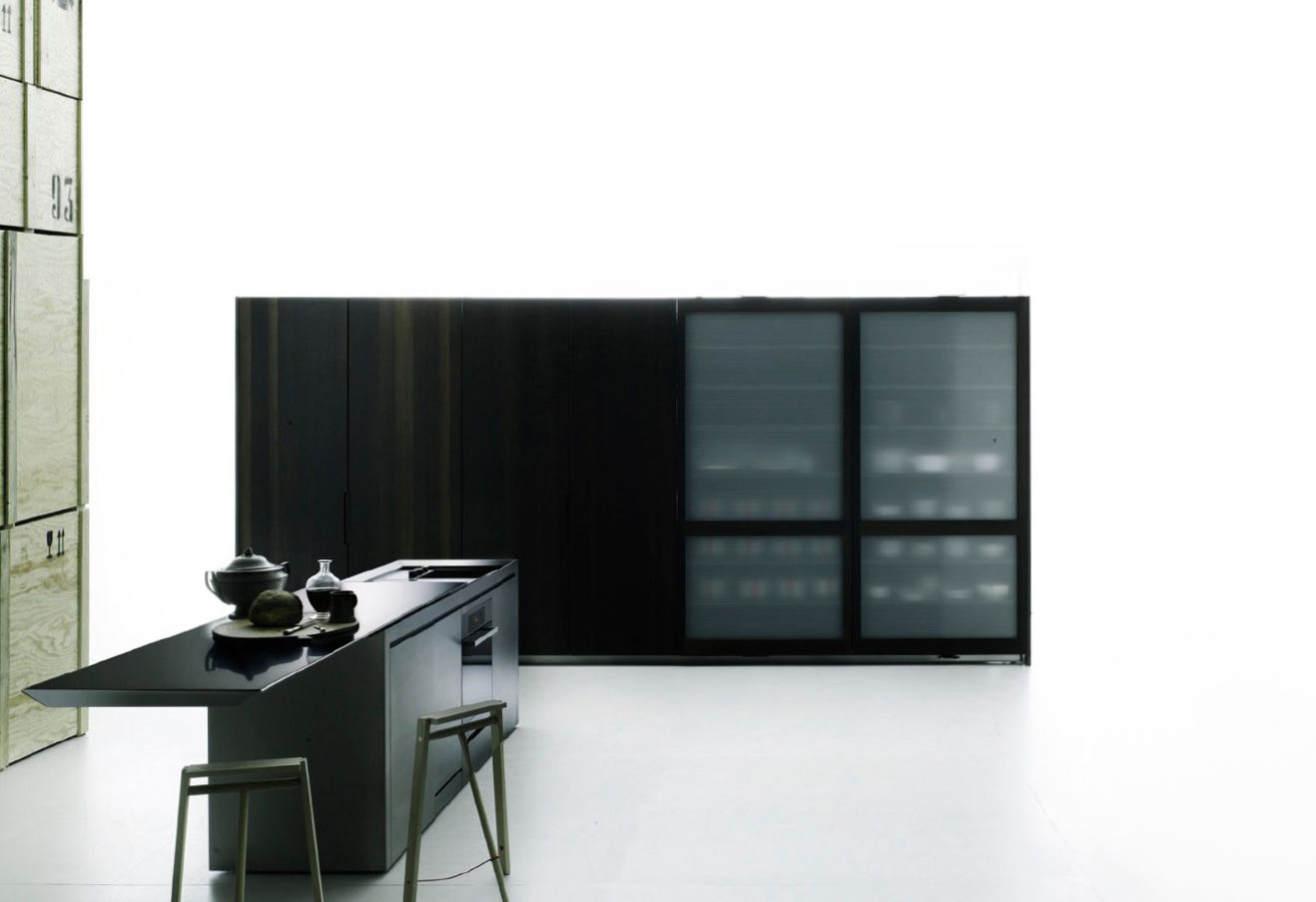 Zurück zur Liste