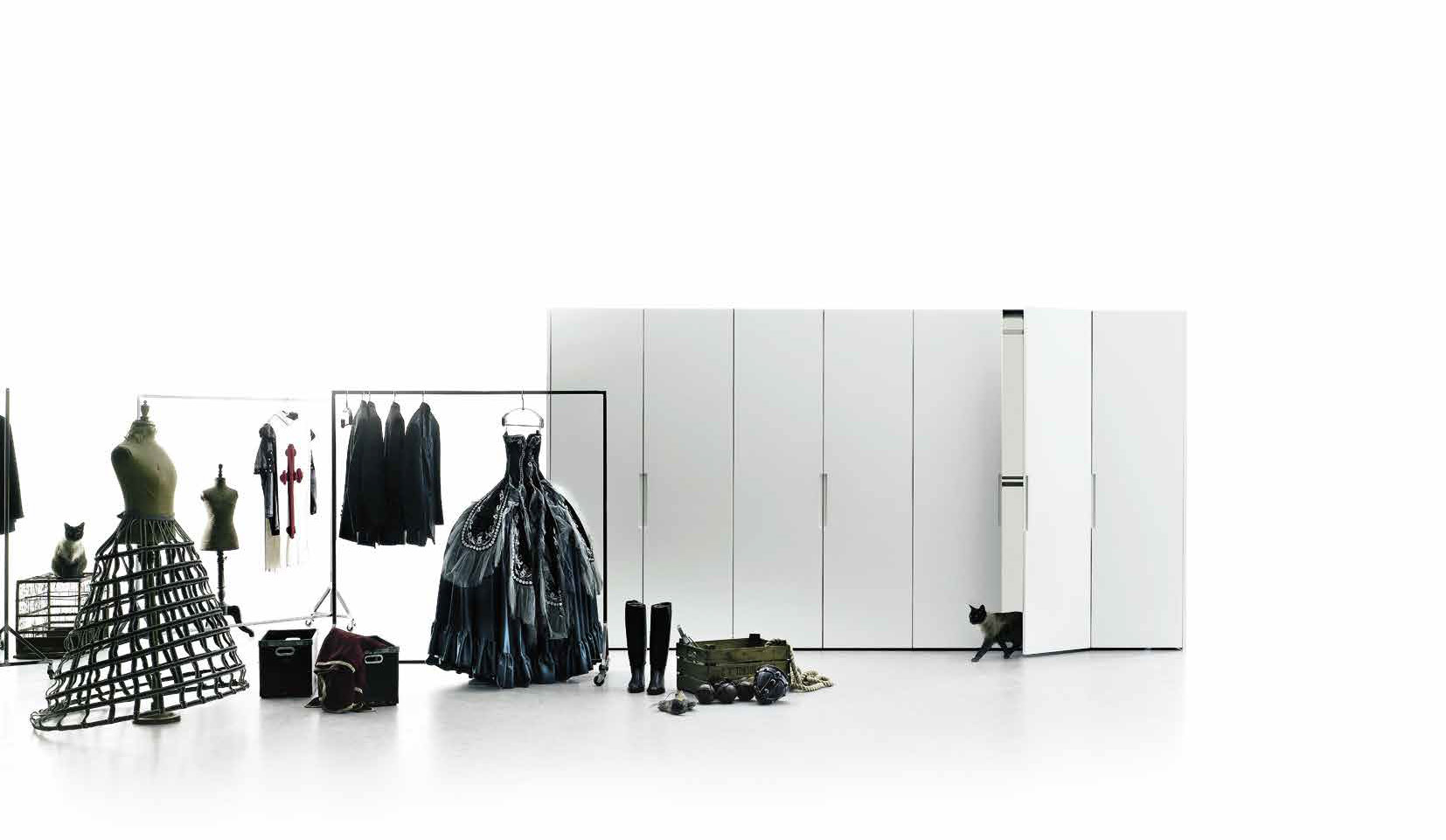 Solverino
Design
Piero Lissoni
Ausführung
Structure in tubular metal, lacquered in a black epoxy powder coating. Internal structure made of wood particle board finished in melamine, white coated or thermo-treated larch-wood, textured effect. Doors and end-of-composition panels made of honeycomb board panels. Finishes: veneer wood, Ecolak, Silcover, Polyester, Metals.
Agile, thin and light.
It's what you cannot see that makes Solferino innovative: the hinge of the front doors has three different settings and a large opening angle.
The load-bearing and freestanding structure create an unique and totally open space.
There is no internal divider and the assembly is carefully hidden inside the structure.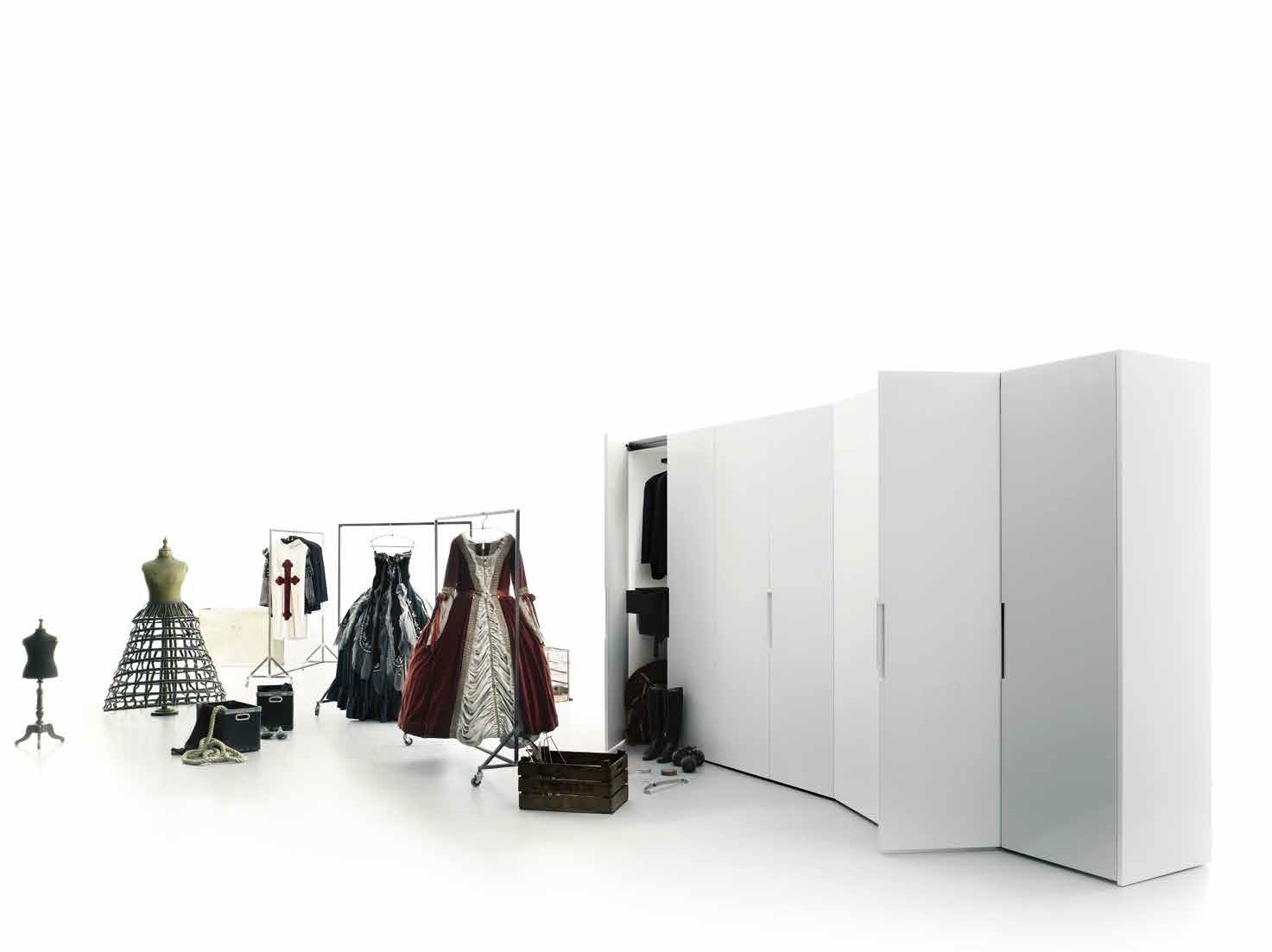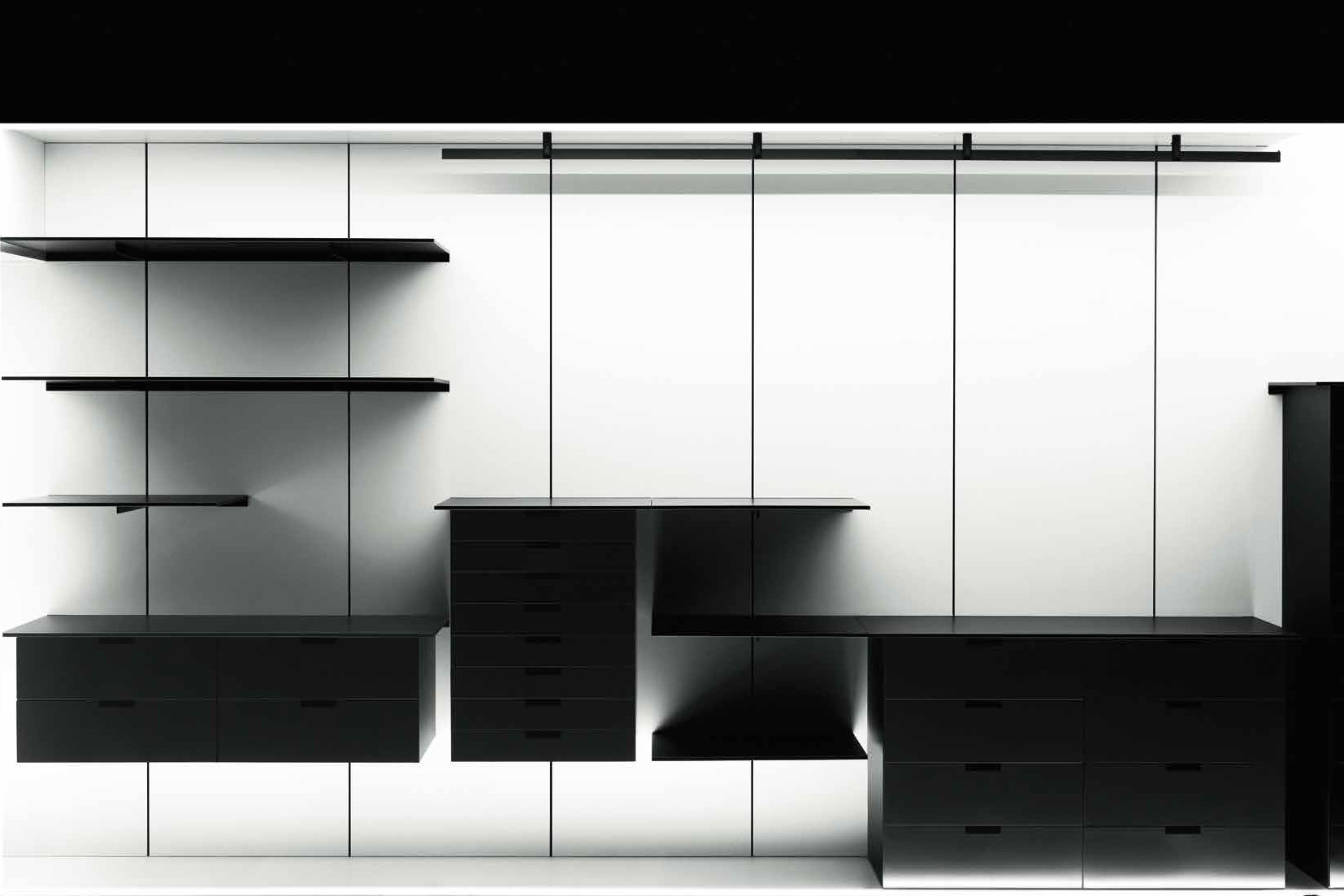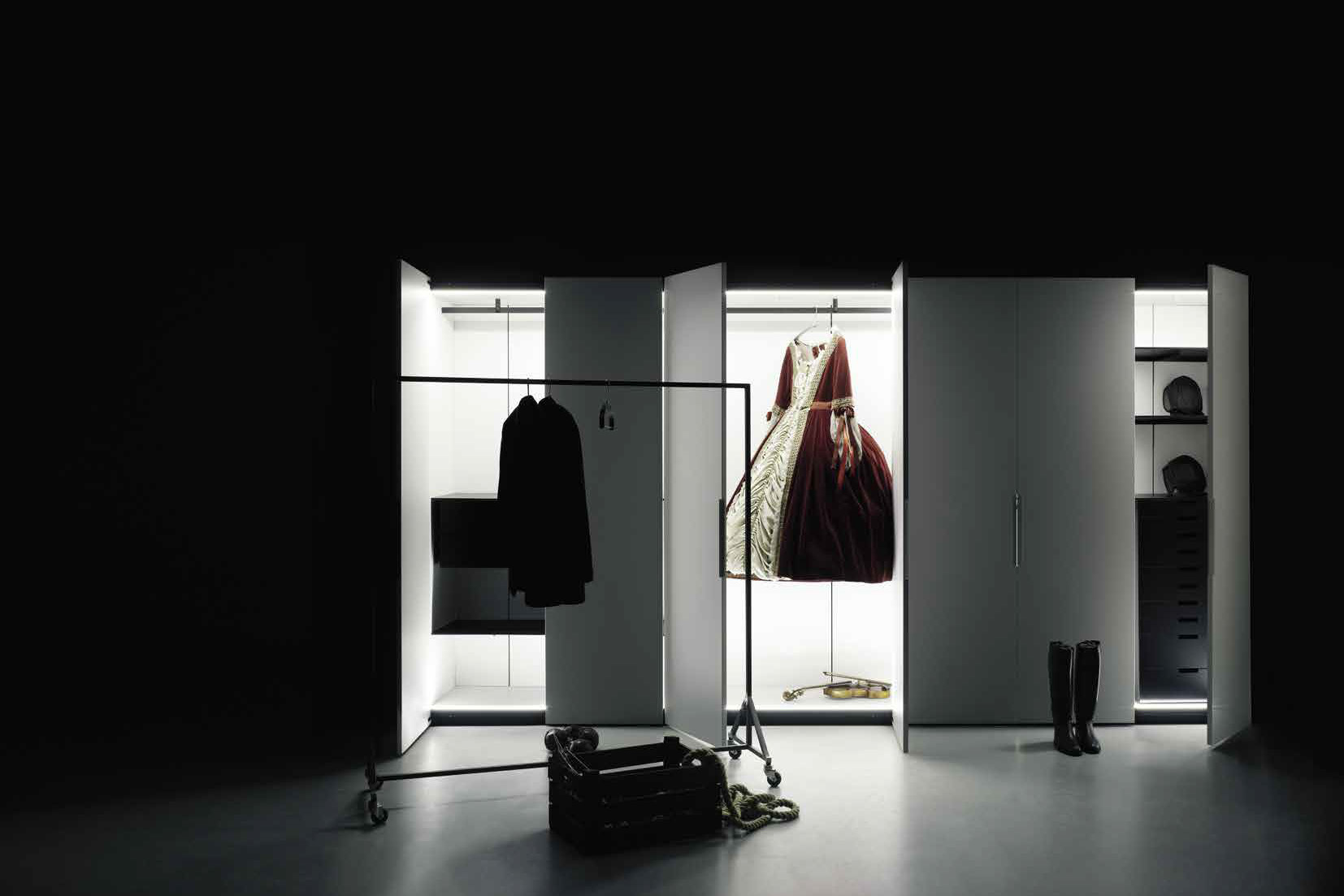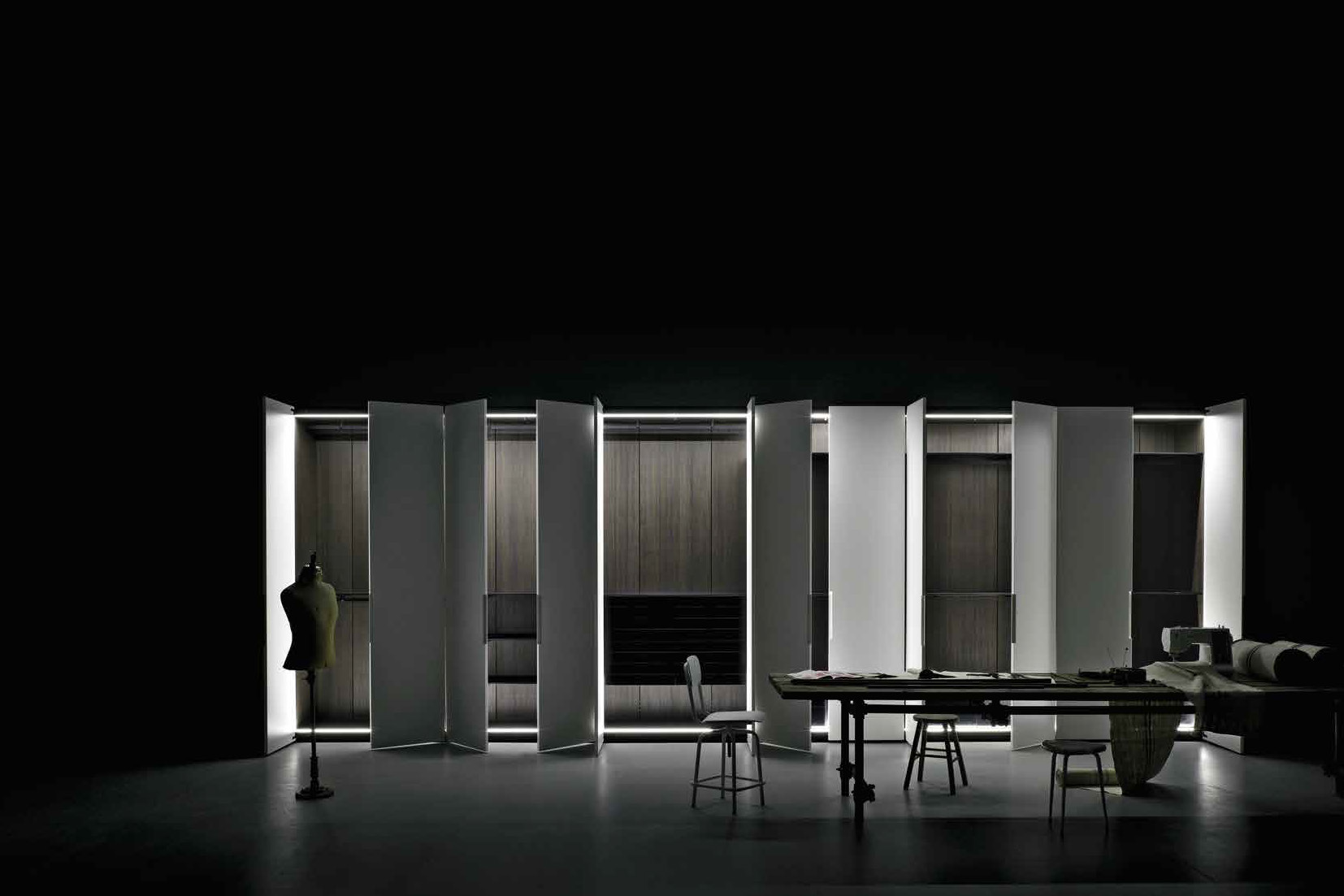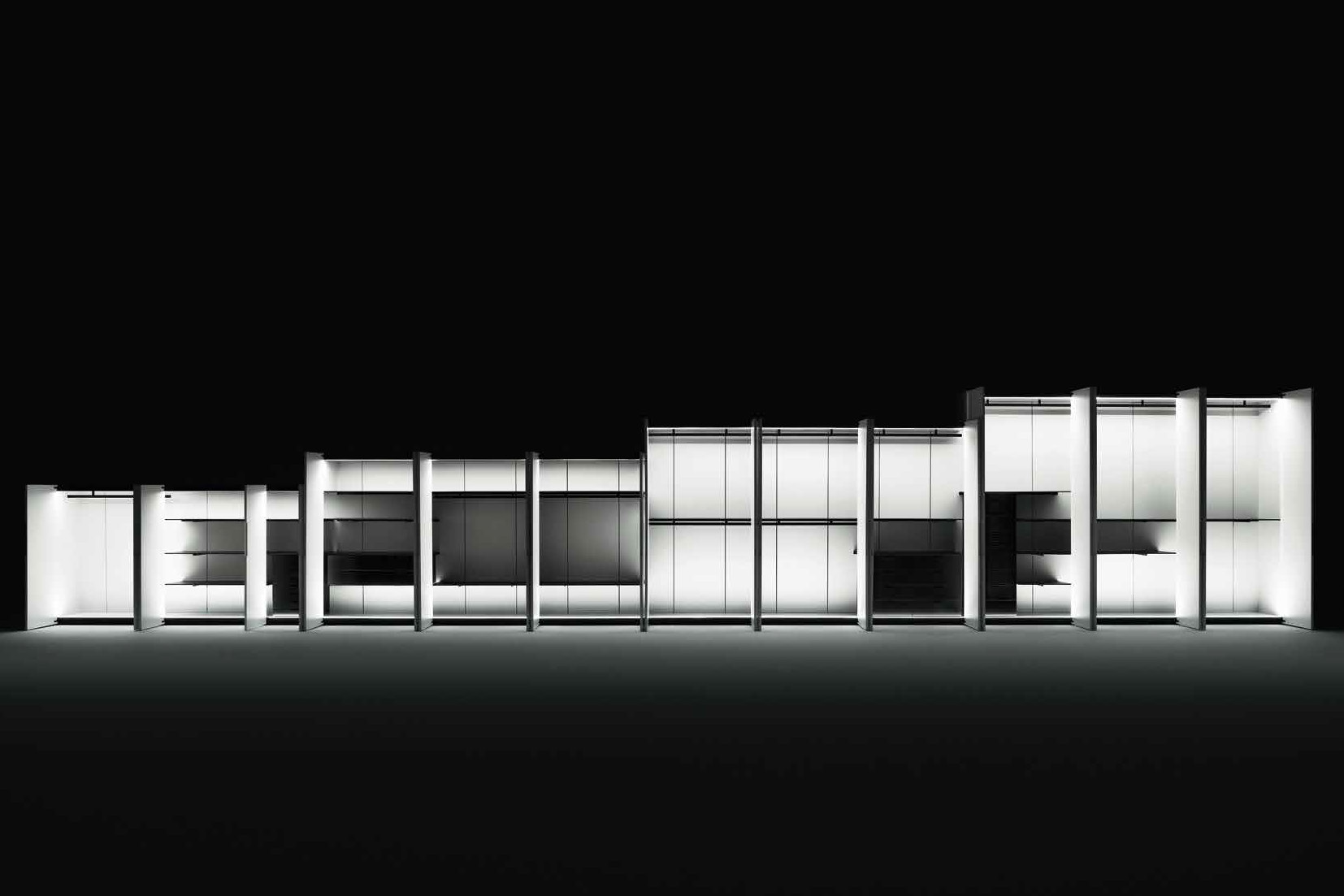 Zurück zur Liste